Aqua Boogie Natural Cola Seltzer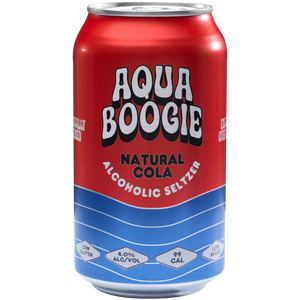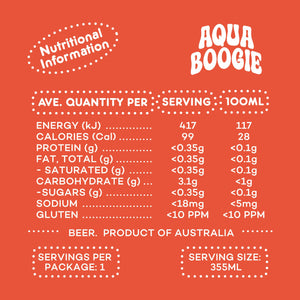 Introducing Aqua Boogie - A low calorie, low carb, low gluten, naturally fermented seltzer.
The Natural Cola is an uber refreshing seltzer with a dry hit of natural cola. Cola nut, crushed cherries, a touch of cinnamon and a hint of vanilla deliver a true natural cola experience. With less than half a gram of sugar (wow!) this crisp cola is light and sure to quench the thirst.

Grab some ice and a glass, pour over, 'add a little twist' of your favourite citrus fruit to garnish and enjoy. 
Only 99 Calories per 355ml Can and less than 10 PPM of Gluten.
Get your
Aqua Boogie
on.