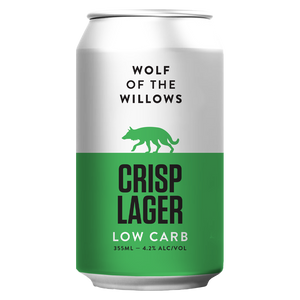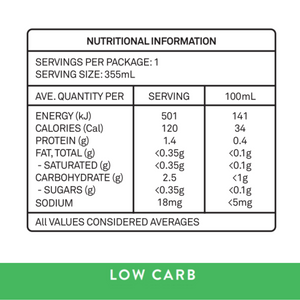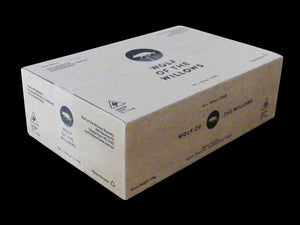 Authentically Brewed & Lagered, our Crisp Lager is an all-malt brew, unfiltered, unpasteurised, and late hopped for full flavour. Styled on an American Light Lager, it's pale straw in colour with a crystal clear appearance. Subtle citrus hop notes and a light, dry profile.  Made exclusively with Australian and New Zealand ingredients it's a refreshingly crisp Low Carb lager, that'll keep you coming back for more!

Hops:
 Motueka (NZ), Ella (NZ).
Finish:
Dry, clean and crisp
ABV: 4.2%
FREE delivery available on most purchases above $60. Please see HERE for all details.
Food Match
Easy: Enjoy this green tinnie with your favorite dumplings, don't hold back on the Sriracha!
Medium: This Crisp Lager is sure to compliment a creamy, spicy dish, especially the ole fave Indian Butter Chicken aka Murg Makhani. Don't forget the garlic naan on the side!
Harder: The crisp and refreshing taste can cut through the spiciness and creaminess of food, and provide a much needed relief from the heat. It also shines when added to so many recipes.